When sharing photos on Instagram, the aspect ratio changes depending on what you are posting.
For vertical posts, the aspect ratio is 4×5. You'll notice that Instagram automatically crops your vertical photos to fit inside that ratio, since digital cameras, including iPhones, produce photos in the 3×4 aspect ratio.
3×4 photos are taller than 4×5 photos, and that's why your vertical Instagram posts get cropped.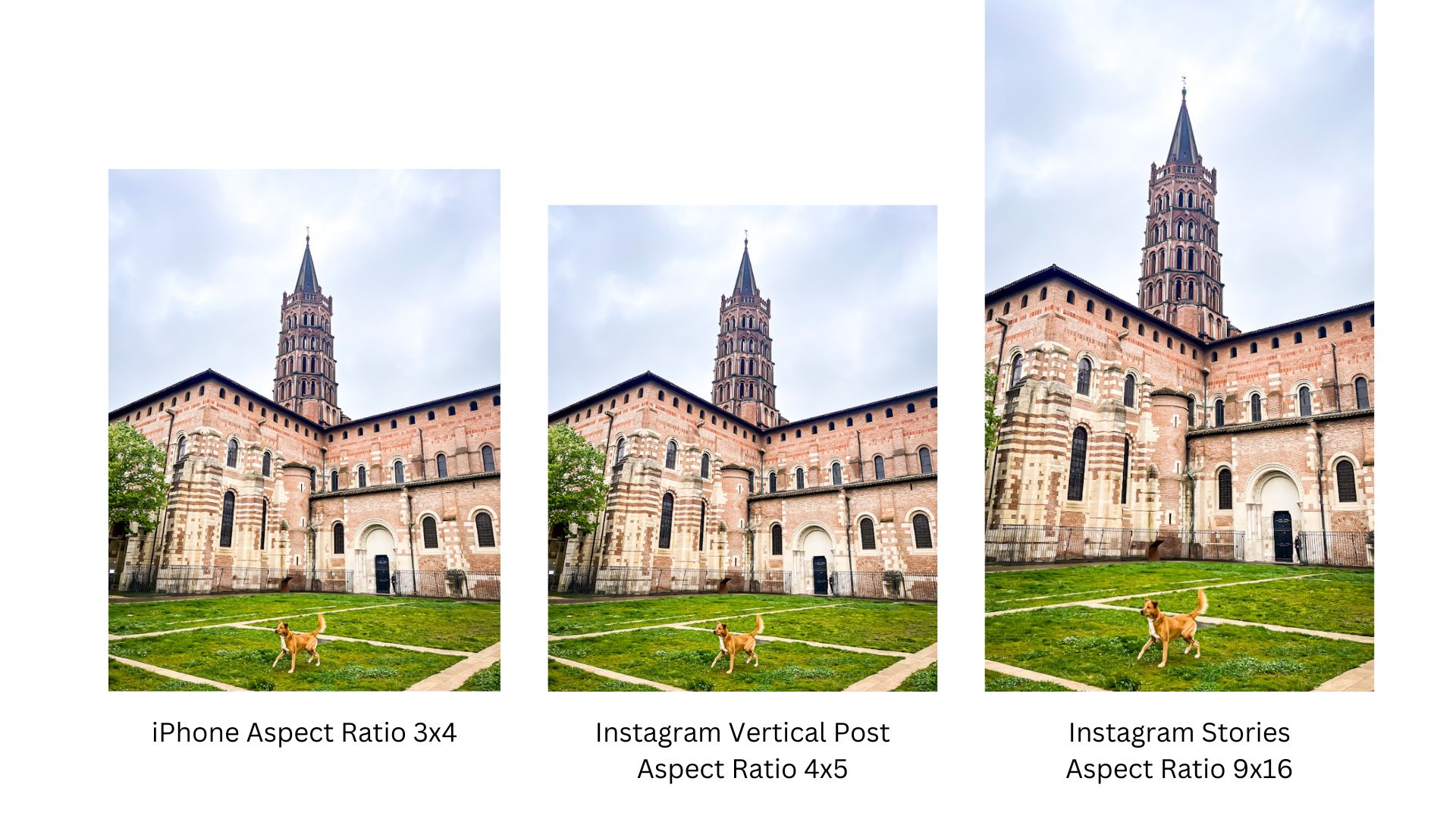 For Instagram stories, the aspect ratio is 9×16. This is much taller than the 3×4 and 4×5 ratios, so you'll notice that the sides of your vertical photos get cropped in when sharing them in your stories.
I prefer cropping my vertical photos before posting them to Instagram so that I have full control of where I crop, what I choose to omit and what the final framing will look like.
You can use Lightroom Mobile's crop tool to do this.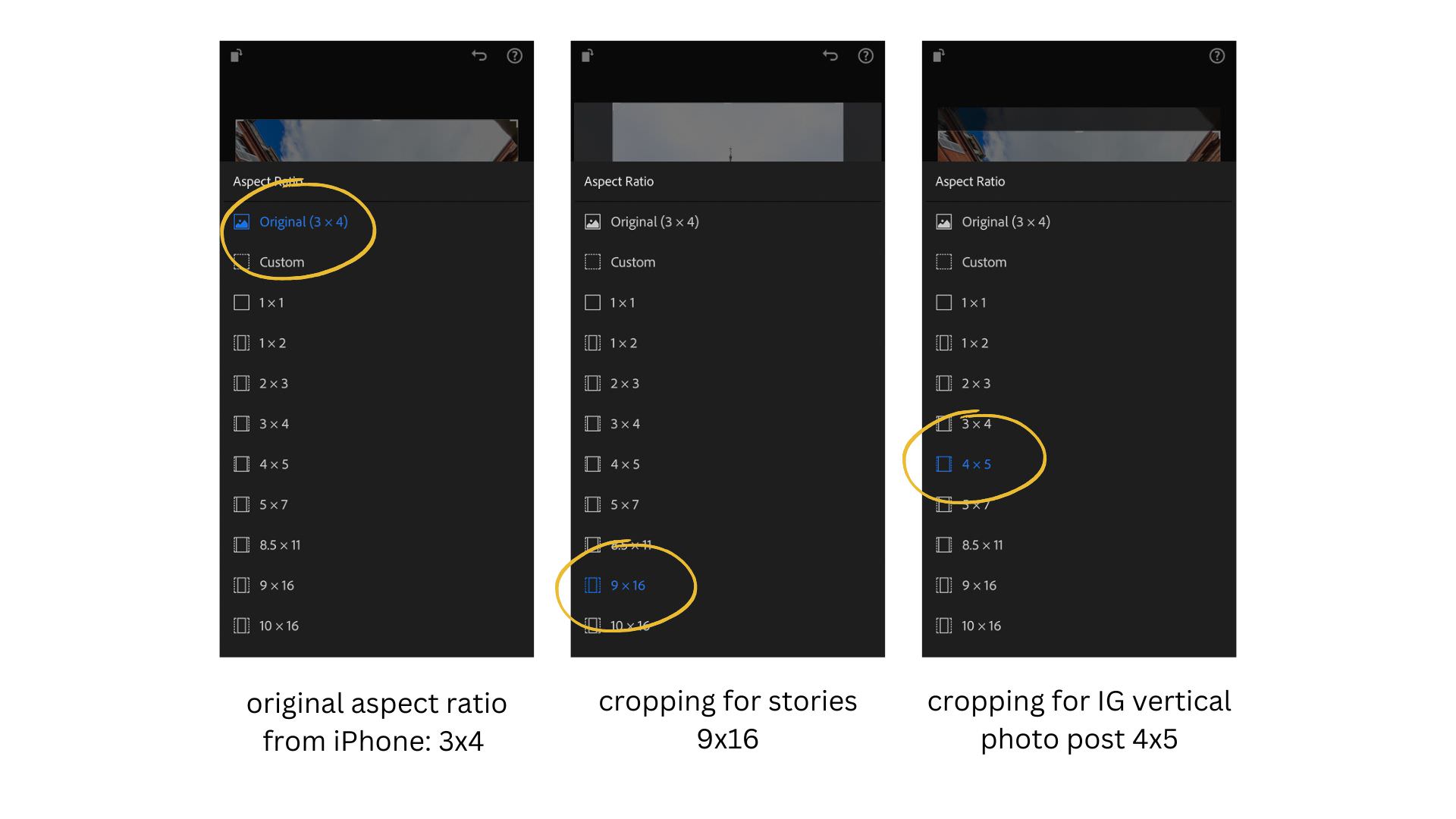 For Instagram vertical posts, the ideal jpg size is 1080 pixels x 1350 pixels.
For Instagram stories, you'll want to size your jpgs at 1080 pixels by 1920 pixels.