When the pandemic started and Zoom calls were the norm, everyone (me included) hurried off to buy a ring light online. What I didn't realize at the time was that my ring light would become much more than just a lighting tool. It's become my go-to iPhone camera tripod and its convenient bluetooth remote is great for taking selfies without having to be at arm's reach. No more super close up selfies!
I also love that it plugs into an electrical outlet, so no need to buy or recharge batteries to keep it lit.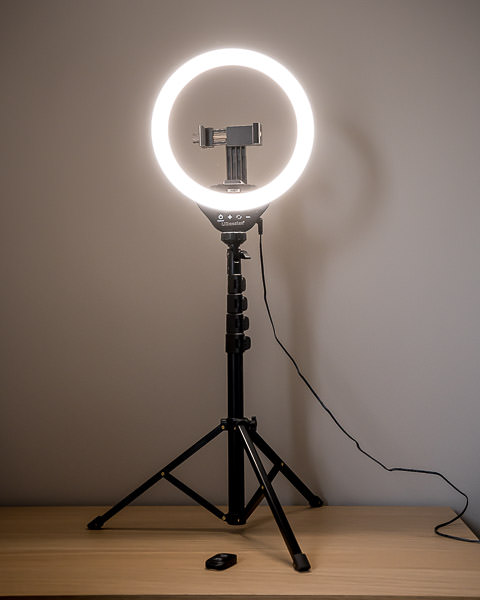 The bluetooth remote does take a 3V lithium battery, so having a spare one on hand is a good idea. The remote can connect to an iPhone or Android phone which is great, and the ring light can cycle through blue & yellow to balance the colour temperature in any setting.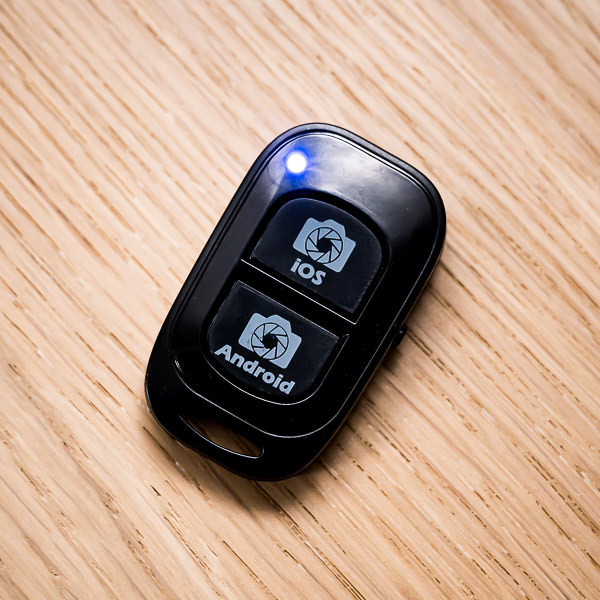 If you really wanted to use it as a selfie stick, you could – but keep in mind it's not designed for hand-holding (there's no dedicated handle).
I bought mine on Amazon – just search for UBeesize 10″ Selfie Ring Light with Stand and Phone Holder. It was $40 CAD when I bought it.
Once you start playing around with it, make sure you check out my "tips for better selfies" blog post. I feature the Ubeesize stand and remote in it and show you how you can take better selfies with it!