One of the best lights I own for iPhone photography is my LED Stick Light (or a lightsaber, as everyone calls it whenever they see it!). I bought it back in 2021 when I was looking for a continuous light that was both soft but bright. I found it on Amazon and I've been loving it. It has a rechargeable battery and a cute little carrying case, and it easily screws onto my light stands.
I've used it to light my face while I do Zoom calls and I've also used it for iPhone photography and videography where a continuous light source is needed.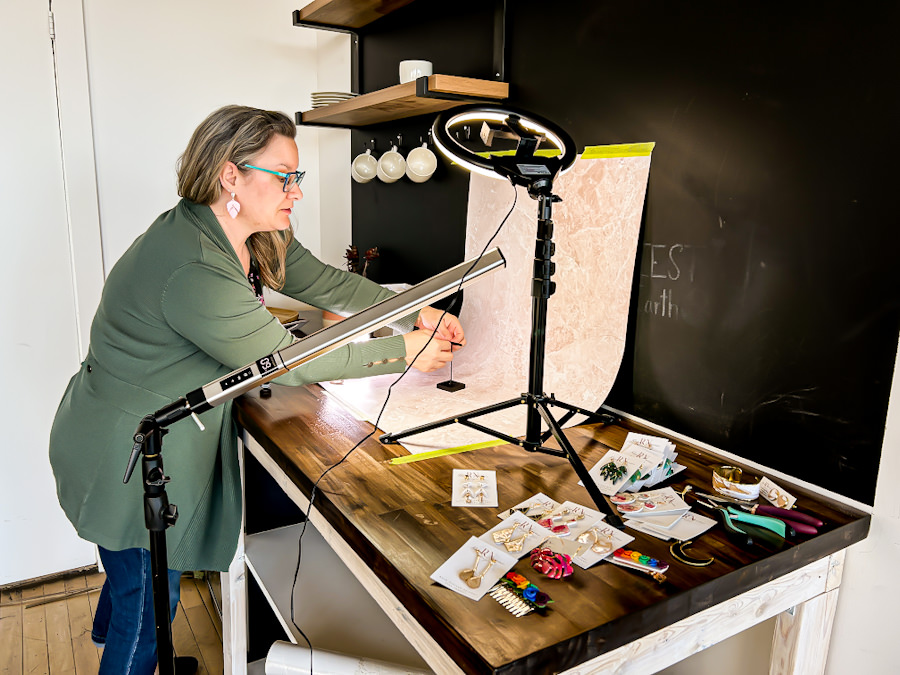 It has 10 brightness levels and a colour temperature range of 3200k – 5600k which is super helpful when mixing with ambient light.
The only down side is that the battery doesn't last very long. I have to make sure to turn it off in between shots, otherwise keeping it on two+ continuous hours will start draining the battery.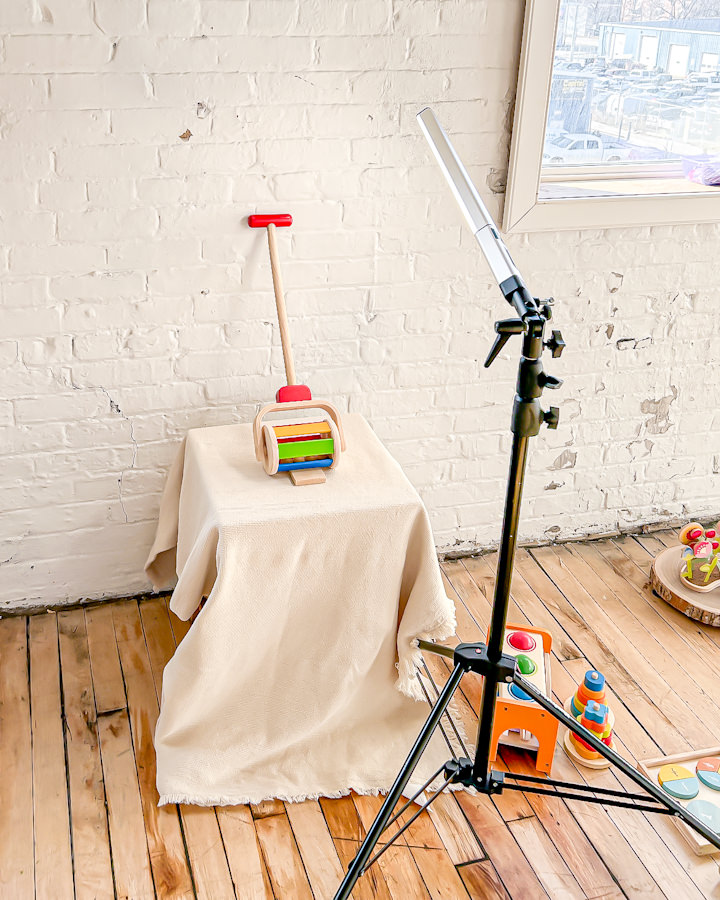 If you're looking to get into iPhone product photography or any type of image capture where you need a continuous light source, this stick is awesome to have! When I bought in 2021 it was about $100 CAD – and worth every penny.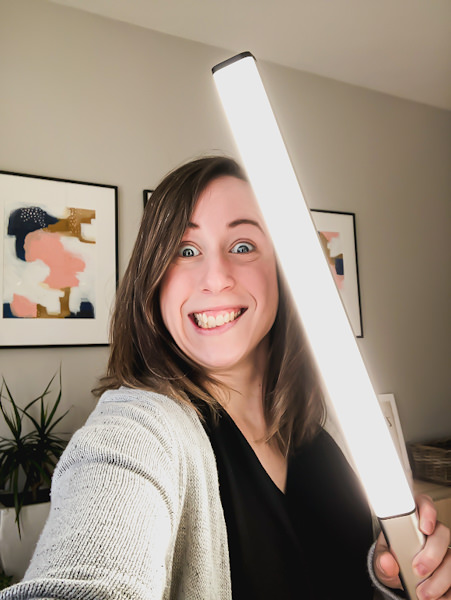 Disclosure: I only endorse photography products I've personally used. If you purchase any products using my referral links, I may get a small commission. However, there is no extra cost to you.